Remy Chiaroscuro
Average Rat-About-Town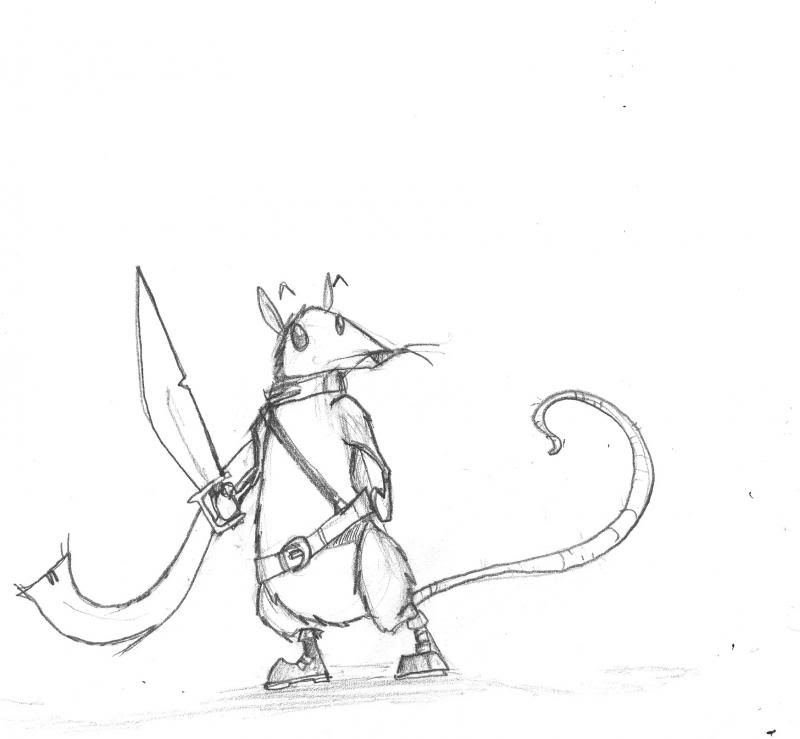 A Fortitude Rat - A life of adventure!
Skills
Superior Fortitude Rat 2
Alertness 1
"Let Me Tell You About the Time I…" 2
Way of the Sword 2
"Ha ha! Not fast enough!" 1
Connections
The Roofs of Fortitude 1. You're comfortable on Fortitude's roofs.
The Rats of Fortitude 1. You get along with the other rats.
The Humans of Fortitude 1. And the humans, too!
Mundane Character Stats
Bonds and Afflictions
Bond: I'll protect you.
Affliction: I know a short-cut.
Miraculous Character Stats
Miraculous Arcs
Storyteller(Creature of Fable) 11

Between the Boundaries ("getting from place to place")
Iconic (Always look Heroic)
Superior Hunter (Free Superior Hunter Skill Perk)
Cut the Soul (Break someone else's Powers)

Aspect(The Ace) 2

Tireless (3 Miraculous Will)
Cool Bonus (Free Cool Perk)
The Ace (Tool Bonus sometimes)
Push Yourself (Spend 1MP to get The Ace+1)
Legendary Master (Gain perfect bodily control)
Determination (Serious superpowers)
Perks
(Arc) Skill: Superior Hunter 1 (=Creature of Fable)
(Arc) Cool 2 (=The Ace)
-
-
-
-
-